Hawaii Scenic Byways


Hawaii's Scenic Byways Program showcases roads throughout Hawaii that have an important story to tell to both local residents and visitors. These roads hold more than what meets the eye —their archaeological, cultural, historic, natural, recreational and/or scenic qualities are of statewide and quite probably National significance. The byway sponsor groups manage their scenic byways to protect and enhance them through collaborations with government agencies and business and community groups. Hawaii joined the National Scenic Byways Program in 2009, and participates with other U.S. States, National Parks and other Federal land agencies, Native American tribes as well as with Canada and Japan.
Komo mai – Welcome to the Hawaii Scenic Byways website. On behalf of the Hawaii Department of Transportation, we are proud to support and showcase our Hawaii Scenic Byways. Congratulations to the most recent Byways which received state designation
Diamond Head Scenic Byway : The Lei Around Leahi
Maunalua-Makapuu Scenic Byway
Waikiki – Kauhale O Hookipa Scenic Byway
HWY 137 – The Red Road Scenic Byway
Hawaii is honored to be part of a longstanding program and a network of National and State Byways that represent many of the most distinct and diverse roads of our nation. These corridors embody archaeological, cultural, historic, natural, recreational and/or scenic qualities that community sponsors and government agencies, working in partnership, deem worthy of preserving and promoting.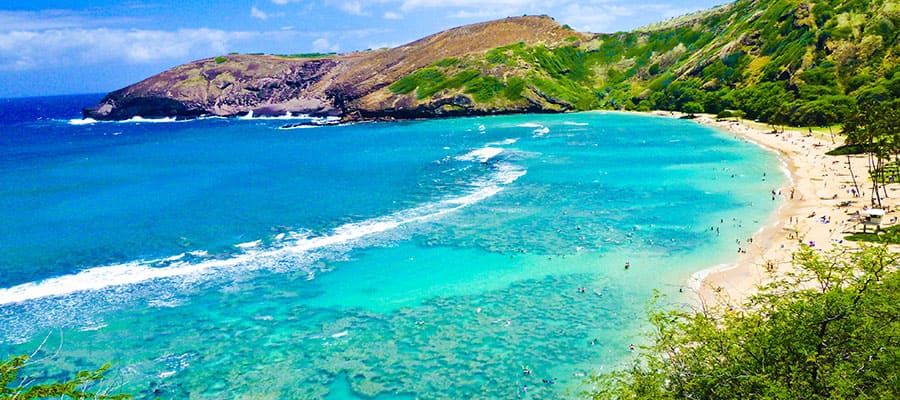 Our site has all the information you need to start exploring Hawaii's designated byways. Each local community sponsored byway shares points of interest and stories that make their byway unique.
We ask that you drive safely and with Aloha as you pass through our byways – buckle up, share the road with pedestrians and bicyclists and avoid distractions while you drive.

We hope you will enjoy your visit and let us know about your experience! Whether you're kamaaina or visitor, we welcome your comments and questions and look forward to your stories about visiting our Byways.